7:45am: Heritage Service
A forty-five minute casual worship service with song leader and organ that offers a traditional flavor.
9:30am: Praise Service
A worship service that lifts up our praises to God led by a Praise Team of singers and a band with guitars, keyboards and drums.
11:00am: Traditional Service
A service with our Chancel Choir and organ that connect us with our past,yet still relevant for today.
3501 E. Elms Road,
Killeen, TX 76542
254-634-6363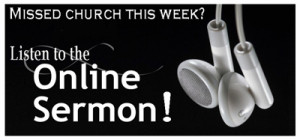 First United
Methodist Church Killeen!
I want to personally welcome you to First United Methodist Church. We are a United Methodist Community of faith in Killeen, Texas. We take a "grace-based" approach to reaching those who like to ask questions, are a bit skeptical of easy answers, and are open to the journey of discovering truth.
We invite you to be our guest on Sunday morning and join us for some great music, relevant preaching, and meaningful fellowship that just might be the best hour of your week.
FUMC Killeen has a
four-fold focus:
To nurture people in faith through small group interaction.
To relieve suffering through outreach to our community and the world.
To witness to our faith through our words and actions.
To offer meaningful and passionate worship.
If you are not involved in an area church–maybe you've even been turned off by churches or Christians in the past–we hope you will consider being our guest. You may just find this church is right for you.
Pastor Jeff Miller
Senior Pastor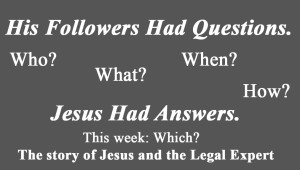 This week (April 24th), Pastor Alison and presented us with the third segment of the FIVE series called:
"Which? – Which commandment is the most important of them all?"
In this presentation, Pastor Alison focused on the difficulties we face in loving as God commanded us. First and foremost, we must define what we ourselves see love as. Then we must find where we fall short in following the commandments "Love the Lord your God with all your being, with all your mind and with all your strength & "Love your neighbor as yourself." While these may seem simple to us, all of the situations in our lives make it very difficult. However, we must work toward doing our best to do just what God has asked us – love everyone!
Further Reflection:
1. What does it mean to love?
2. When do I fall short of this commandment?
How can I work on my shortcomings?
Daily Readings
Tuesday: 1 Corinthians 13