Congregational Care Ministry
May Our Service to Others Spread Like the Branches of a Tree…
Hopefully you have heard about our Congregational Care Ministry in the church bulletin!
So what is this ministry all about?
Our ministry is divided into several teams, including the:
Prayer Team, Hospital Visitation Team, Homebound Team, Nursing Home Visitation Team, Card Ministry Team, Benevolent Team, Celebration Team, and Care Callers.
FUMC-Killeen has a rich heritage of serving and caring for others. As our church continues to grow, we need additional support for these various areas of ministry. We need you!
In Mark 10:45, Jesus told His disciples that
"….even the Son of Man did not come to be served, but to serve, to give His life as a ransom for many."
John Wesley reminds us:
"Do all the
good you can,
By all the means you can,
In all the ways you can,
In all the places you can,
At all the times you can,
To all the people you can,
As long as ever you can!"
.Spotlight: Homebound Team
What would you want or need if you were someone who could no longer drive?
Sometimes, it is a listening ear, a call to know someone is thinking of you, or perhaps a simple loaf of bread or cookies, or a trip to pick up other grocery items. Perhaps you would like to have a book, Upper Room Devotional, or Sunday bulletin dropped off.
The Homebound Team does this and so much more!
How can you serve? We have multiple members who benefit from this Team. Do you have a some time once or twice a week or even once a month to bring a little joy to someone's life? Please think about it.
If you have questions about how you can serve or benefit from any of the Congregational Care teams, contact the church office.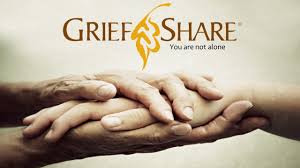 Coming Soon! GriefShare Ministry
Stay tuned in for more info, dates, times, and opportunities to serve.
FUMC – Killeen is reaching out to those in our congregation and community who are in need of ongoing support and encouragement during their time of grief for the loss of a loved one.
Card Ministry
There are a number of ministries in which you can serve with the Congregational
Care Team. The Card Ministry is always looking for people to write cards for a variety of occasions for our church members and beyond.
Don't have time to write but would still like to help? This ministry is also in need of donated cards, envelopes, and stamps!
Donations can be dropped off in the church office during normal business hours.
The celebration team provides welcome meals to new members and visitors. This team also honors families with a meal or reception following a funeral. If interested, please contact the church office at