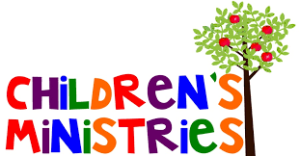 To honor and protect God's children in our trusting care,
FUMC Killeen is a ​Ministry Safe congregation.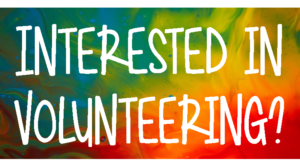 Click HERE to download the Ministry Safe Packet.
Once complete, please return it to Brandy or bring it by the church office.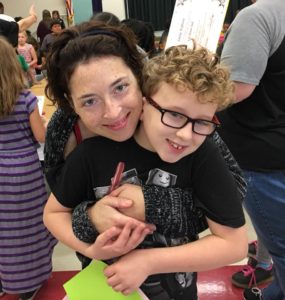 Brandy Boudreaux
Director of Children's Ministry

Each child must be signed-in at the Welcome Center with our designated Children's Ministry volunteer. Colored wristbands are assigned to each grade level. All children must have a child registration form on file prior to going to class. Those forms can be filled out at the check-in station or downloaded

HERE

.
The class flag colors are:
PK (age 4 & 5)- Green
K/1st– Blue
2nd/3rd– Red
4th/5th– Yellow
Children's Church at 9:30 a.m.
Kids are split into two large groups, PK-1st grade and 2nd-5th grade. Kids are ushered to their rooms after Children's Time towards the beginning of service. Each month has a different theme and the text is accompanied by games and a video related to that week's bible lesson. This helps put more complicated lessons in terms the kids can understand relate too. Our teachers and shepherds keep the kids in motion and engaged while laying a strong faith foundation.
Sunday School at 11 a.m.
Sunday School is split by grade level. Teachers and Shepherds are ready to receive kids by 10:50 a.m. We do encourage you to take your child to service so they can hear the Children's Time message though. These small group lessons are a continuation from the large group house. The lessons are reinforced with discussion, games, and a video. Room assignments are as follows:
PK and K/1st meet in the Child Development Center
2nd and 3rd grade meet in room 101
4th and 5th grade meet in room 103 (located in the back hallway, look for the yellow arrows)
All of our volunteers have gone through the Ministry Safe protocol and we adhere to at least two Ministry Safe adults per room. We also use teen buddies in class when a child with a special need or challenge is present. We welcome all children at First United Methodist Church of Killeen.
If your child has a special need or challenge, we will make every effort to include him or her so that your child feels valued and is excited to be part of our classes and programs.
Please contact our Children's Director, Brandy Boudreaux, by clicking HERE or by calling the church office at 254-634-6363.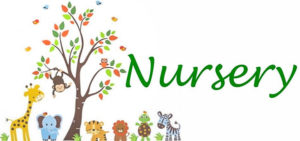 Nursery is provided during all services and for church meetings and gatherings for children under 3.
We understand safety is a big concern for your littlest family member. In the Nursery we have selected high quality staff members to care for your little ones during worship and other church events.
The Nursery is located across from the Church Office in the first set of doors in the second room on your right. We ask that you please sign in and out your child, label all of their items with a first and last name. Please be sure to fill out an information sheet so the nursery attendants can give your child the proper care.
If you would like to be a part of our Nursery program please click here to learn more. We are always looking for people to help our littlest disciples.