FUMC Killeen CDC
Are you looking for more than just childcare, or for a Christ-focused environment for your child during the day?
Our licensed Christian Child Development Center (CDC) program is an extension of First United Methodist Church Killeen's mission, and works to meet the needs of children and parents of our community as well as our congregation. Our purpose is to provide quality childcare in a wholesome Christian environment. We believe that every child is a child of God and should have every opportunity to develop physically, mentally, emotionally, socially, and spiritually to their fullest potential.
We offer daily classes for children from infants to PreK2, each Monday through Friday. Semester educational units with a weekly theme are planned and implemented year-round. A weekly lesson plan is written by the teachers and carried out in the center for children 12 months and older. We are passionate about our kids and seek to glorify God in all we do!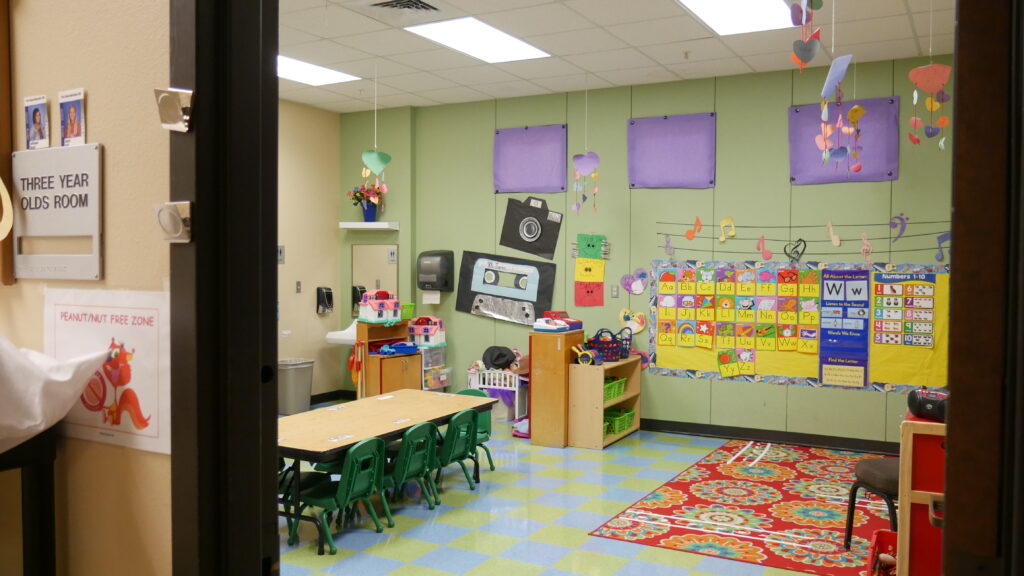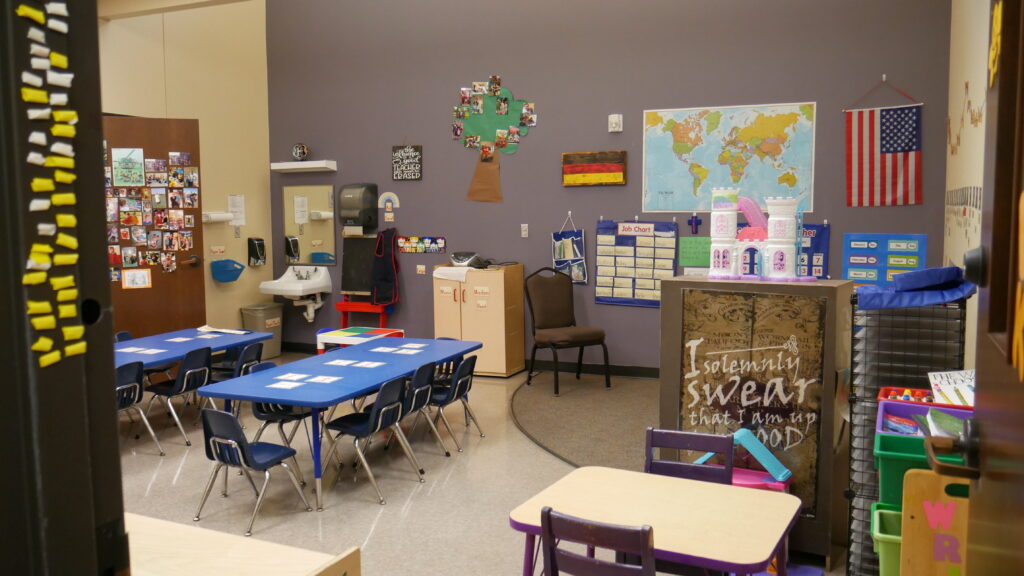 Learning Centers included in the classroom:
Arts

Woodwork

Science

Sensory Play

Manipulatives

Music

Pre-writing Skills

Story Time

Family Living

Finger Plays

Blocks

Calendar Time

… and more!
Outdoor play is offered two times a day to develop large motor skills, weather permitting. Spiritual development is met through a weekly bible verse, weekly Children's Chapel, and religious songs and prayer at snack and mealtimes. In the summer, all children are encouraged to take part in Vacation Bible School (VBS).
The center operates on a 12-month schedule (September – August),
and is open from 6:00 AM to 6:00 PM, Monday – Friday.

Admission & Tuition Fees
The waitlist form for the Child Development Center is accepted at any time. Listed below are the different tuition programs we offer to meet the needs of the church congregation and surrounding community.
Weekly Tuition Rates:
Infants – Toddlers – $165
Two's – PreK2 – $145
3 days a week – $120
2 days a week – $110
Available only if there is an open space in the class

We do offer discounts for families with multiple children – contact us for more info

Tuition Rates are subject to change at any time with prior approval by the CDC Advisory Board & FUMC Killeen Finance Committee

Other fees include a registration fee,* annual $100 supply fee,** and 2-week tuition deposit***
Due at the time of initial enrollment are the registration fee, supply fee (prorated, if applicable), and two weeks tuition. The supply and registration fees are non-refundable should a parent or legal guardian choose not to enroll the child(ren). Fee and deposit details are below.
*What is the registration fee?
To hold your place, we require a registration fee, due when you register your child. This is to cover administrative costs, and is non-refundable.
**What is the supply fee?
This is an annual fee, used to cover any supplies your child needs while at the CDC, including things like crafts, snacks, and more! The supply fee is $100, and is due on September 1st, although it can be prorated, if applicable (if you register your child in the middle of the year). The supply fee is non-refundable.
*** Why is a 2-week tuition deposit due?
When you register, we require a one-time security deposit, just like a required security deposit if you are moving into a rental apartment or home. This security deposit equals 2 weeks of your tuition. We don't keep this money! You get back this deposit as it will be credited to your account for your final two weeks of childcare, when you give us your two-week written withdrawal notice to leave our CDC.
Enrollment
Vacancies will be filled on a first-come, first-served basis. A waiting list will be kept by the CDC Director in the CDC office at all times. All children using the center must be registered, even if they will only attend occasionally. We offer daily classes for children from infants to PreK2, each Monday through Friday.
All current families of the FUMC Killeen Child Development Center must re-register their children by April of each calendar year to ensure their place for the following year. The registration fee is due at the time of registration. The supply fee is due every September 1st, or at the time of enrollment, with a prorated supply fee if applicable.
Questions?
Parent Information
If you are a current CDC parent, you can join our private Facebook group at the link below!
Click the link below to view our Parent Handbook