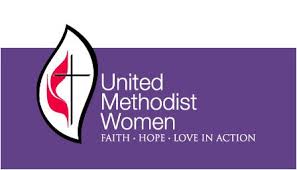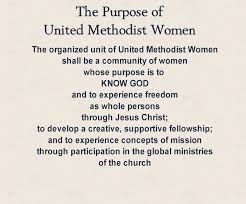 United Methodist Women have a variety of women's circles and monthly activities in addition to special programs and events throughout the year. There is no requirement to join a circle in order to be a part of the larger United Methodist Women overall.
You are also welcome to participate in more than one circle!
Described below are the monthly activities.
Abigail Circle
Meets 4th Tuesday Monthly ● 6:00pm ●
Various Member's Homes
This meeting moves between member's homes, where they enjoy food, fellowship, and a lesson with discussion. Contact Anna Marie for information on how to join and for meeting location information.
Anna Circle
1st Thursday Monthly ● 6:30pm ●
New Dimensions
We share our hearts, devotion and plan the next mission outreach to be a blessing to others: lunch with neighbors, crafting Psalm 23 bracelet & bookmarks, singing at Nursing Homes & offering our delicious "Sweet Treats"
This circle includes beautiful Godly women between the ages of 35-75.
Childcare is offered when 48 hr.
Come get to know us and the blessings we share to encourage one another through the love of Christ Jesus.
Mary Ruth Circle
2nd & 4th Tuesdays of the month
● 9:30 am ● New Dimensions
Join Mary Ruth Circle as they do bi-monthly book studies and discuss their mission support opportunities, including making prayer shawls and baby blankets.
Hope Circle
1st Monday Monthly ● 6:30pm
● Conference Room
This group is open to everyone, but is geared towards young(ish) women (generally under the age of 35) and the young at heart!
During the meetings, these lovely ladies of God fellowship, enjoy a devotion and also work on planning their
They also enjoy periodic social outings each quarter to fellowship and enjoy
POC: Lauren Moffatt,