What is a Stephen Minister?
A Stephen Minister comes alongside a hurting person and meets with that person on a weekly basis to listen, care, encourage, pray, and provide emotional and spiritual support. Men are paired with men; women with women.
Over the years, well over one-and-a-half million people have benefited from the one-to-one, Christ-centered care of a Stephen Minister. This care is entirely confidential—no one knows the identity of a care receiver except for his or her Stephen Minister and the pastor or Stephen Leader who paired the two together.
Who are Stephen Ministers?
Stephen Ministers are trained church Lay Members, who give Christ care to those who are having difficulty coping with life. Stephen Ministers are trained to listen and reflect in strict confidentiality, use distinctive Christian tools such as prayers, scriptures, and blessings. We are trained to give care in a large variety of circumstances. Stephen Ministers are a covenant group who meet twice monthly to work on our caregiving skills.
Join the Stephen Ministry
If you would like to learn more about Stephen Ministry, please contact one of our two Stephen Leaders: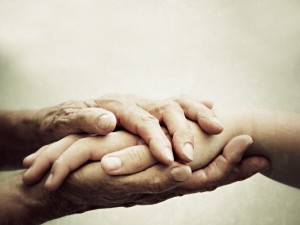 Request a Stephen Minister

If you, or someone you know, is in need of a Stephen Minister, please complete the Referral Form below and e-mail to either one of our two Stephen Leaders:
Laura Winckel
Stephen Ministry at Work (videos from www.stephenministries.org):