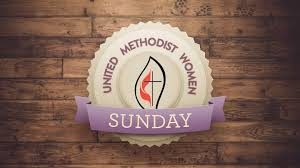 Join us on September 23rd as we celebrate the United Methodist Women during all three services!
We are blessed to welcome Rev. Patricia Warden of Nolanville UMC
Following the 11:00am service, a potluck will be hosted in the Fellowship Hall by the ladies of our UMW circles.
In efforts to raise mission funds for their many areas of outreach (Habitat for Humanity, Lunch with Neighbors, Children & Youth Ministry, Threads of Love, Methodist Children's Home, HARP, and several others), the ladies of our UMW circles are requesting donated gift items for their Silent Auction, which will be held during worship on September 23rd.
If you have an item to donate, they ask that you bring your gift items (plants, ornaments, gift cards, collectibles treasures) to the church office on the afternoons of either September 19th or 21st.