: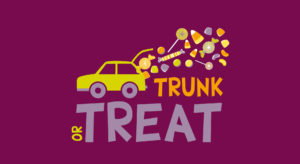 Join us on October 28th from 4:00pm to 6:00pm as our Children's Ministry Team, along with our Youth Group, host our annual Trunk or Treat event!
All children are invited to put on their Halloween Costumes and join us for trick-or-treating.
Trunks will be open, decorated, and ready to fill your little one's bag with candy & treats.
Once you have visited all of the trunks, we invite you to talk a stroll through our pumpkin patch for photo
opportunities
and of course, to find that perfect pumpkin!
Candy donations are always welcome and can be dropped off at the church office during business hours or on Sundays!
If you would like to volunteer your trunk and your time,
simply click
HERE
to e-mail our Children's Ministry Team.