Come join us at the Patch where we offer fun
for the entire family!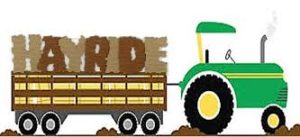 Hayrides are FUN for all ages!!
No trip to the Pumpkin Patch is complete without a hayride!
Several surprises await you on this ride!
(Don't
worry, they won't give you a scare!)
Cost: $2 per child, 1 adult rides free.
Each child must be accompanied by an adult.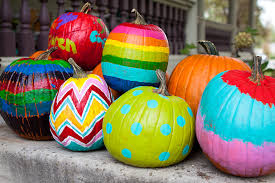 Pumpkin Painting
Everyone loves to decorate their pumpkins!
Be sure to stop by the Pumpkin Painting Tent and decorate yours before you leave the patch!
* You must pick and purchase the perfect little pumpkin before you paint!
Click on the photos below to learn more about Special Events in our Patch!
Day Care Fridays
October 13th, 20th & 27th, 9am – 11am
Do you know of a daycare that would love a field trip to the Pumpkin Patch?
Let them know about our wonderful Pumpkin Patch!
For $2.00 per child, you will receive a small pumpkin and a hay ride!
Reservations are required.
Please call April LaValley or Lauren Moffatt at 254-634-6363 today
to schedule your kiddos' trip!