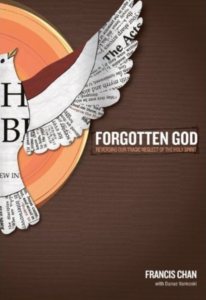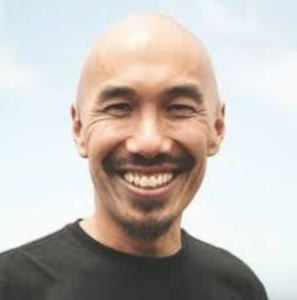 Next Step!
College & Young Adult 11AM Class
Time: Sundays at 11:00 a.m.
Currently Meeting Online While The Church Is Closed Due To COVID-19
This 18+ young adult group uses short-term, novel and video-based sessions through RightNow Media that includes discussion and bible study, as well as a daily plan using BibleStudyTogether.com and TheBibleProject.com. Additionally, they plan monthly social events and community mission projects.
The group is currently going through Forgotten God, by Francis Chan.
A follow up to the profound message of Crazy Love, Pastor Francis Chan offers a compelling invitation to understand, embrace, and follow the Holy Spirit's direction in our lives.
In the name of the Father, the Son, and … the Holy Spirit. We pray in the name of all three, but how often do we live with an awareness of only the first two? As Jesus ascended into heaven, He promised to send the Holy Spirit—the Helper—so that we could be true and living witnesses for Christ. Unfortunately, today's church has admired the gift but neglected to open it.
Breakthrough author Francis Chan rips away paper and bows to get at the true source of the church's power—the Holy Spirit.
Join the group on Remind by texting @kfumc-yam to 81010 or find them on Facebook at FUMC Killeen Young Adult Ministry.

Breakthrough – Young Adult 9:30AM Class
Time: Sundays at 9:30 a.m. – Not Meeting While The Church Is Closed
Location: Church Parlor (the room just across from the Welcome Center)
Our BREAKTHROUGH group is intended for millennials at First United Methodist Church Killeen! We will breakthrough all the struggles and challenges we face together so that we can hear and share the word of God.
"No weapon that is fashioned against you shall succeed, and you shall confute every tongue that rises against you in judgment. This is the heritage of the servants of the Lord and their vindication from me, declares the Lord." Isaiah 54:17