9:30 Service
Today Pastor Alison discusses Mary and what her reaction to the unexpected plan God had in store for her. Her response embodies what it means to be the Lord's servant. As followers of Christ we too are called to serve the Lord, a lot of the time unexpectedly. Therefore we must Expect God in our lives and listen for his call.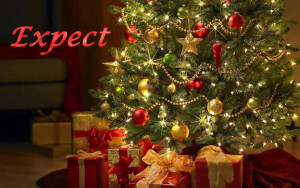 Daily Readings
In the Spirit of Advent we will be having daily devotionals in lieu of our daily readings. 
Please check back tomorrow for our first Advent devotional!