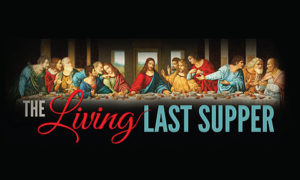 Join us on Maundy Thursday, April 18th as we reenact the last supper of Jesus Christ with his disciples and take part in Holy Communion!

Those in attendance will have the opportunity to witness the infamous last meal of Jesus as well have the opportunity to join in Holy Communion with the actors.

Nursery care will be provided from 6:15pm to 8:00pm, so be sure to join us for this unforgettable performance.
We hope you will join us!