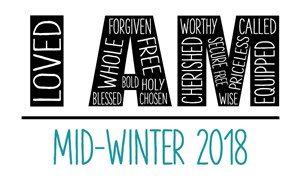 Get ready for an amazing weekend as Central Texas Conference Youth in grades 6-12 join together for worship, small groups, games, music, and fellowship at Glen Rose Camp in Glen Rose, TX!
We will be heading to this awesome event February 16th-18th!
This year's guest speaker will be Rev. Joy Dister-Dominguez!
Due to popular demand – Bus Seven returns as our Worship Band!
Registration is now open –
to register today!
Cost is as follows:
Early Bird: November 10, 2017 – January 26, 2018 – $100 per person
Regular Rate: January 27, 2018 – February 9, 2018 – $125 per person