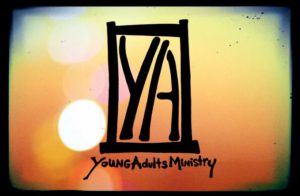 Welcome to our Young Adult Ministry!
There will be no classes during the month of June so that we can enjoy a bit of summer with our families!
We will resume normal classes on July 1st!
We meet on Sundays @ 4:30pm in the Conference Room!
(the large room with the long table and several chairs near the welcome center)
Nursery care is provided
from
4:15pm-5:30pm
Led by Brittany Diaz

, this new and exciting ministry is focused on developing the life of discipleship with our young adults through worship, prayer, service, giving, and learning. This ministry is primarily focused on the needs of adults from 18-35ish.
We'd love for you to join us as we grow closer