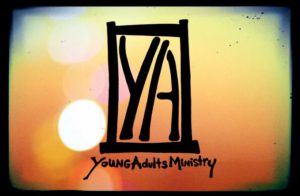 Welcome to our Young Adult Ministry!
Our class is postponed until January 2018 as this is a busy time of year for everyone!
Sundays @ 4:30pm

Join us as we work through the book, "A Purpose Driven Life" by Rick Warren.

Nursery care is provided from 4:15pm-5:30pm
Led by Brittany Diaz

, this new and exciting ministry is focused on developing the life of discipleship with our young adults through worship, prayer, service, giving, and learning. This ministry is primarily focused on the needs of adults from 18-35ish.
We'd love for you to join us as we grow closer