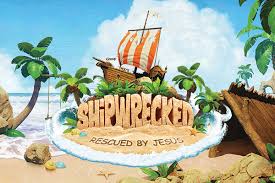 Get ready for an adventure to an uncharted island where kids are rescued by Jesus!
We hope that you will join us on this awesome adventure!
July 30th, 2018 — August 3rd, 2018
5:30pm — 8:00 pm
This fun filled time is available for children 4 years of age through those entering 6th grade in August!
We invite parents to join us each evening as we serve a family-style dinner and learn how we can be rescued by Jesus!
Register your kids today or sign up to volunteer as a leader or helper!
Simply click here to register your children or sign up to volunteer today!
The cost is $20 per child through July 19th
(price rises to $25.00 from July 19th – July 27th).
This can be paid online by clicking here or you are welcome to stop by the church office with cash or check!
(If you choose to pay online, be sure to place the name of the camper in the blank space next to the box where you enter the amount you will be paying.)