United Methodist Men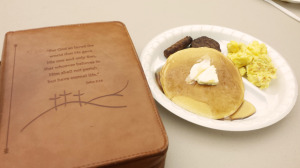 UMM Breakfast Meeting
Once a Month ● 7:30am
All men are invited to join the UMM for their monthly meeting. Breakfast will be served with a free will offering for Aldersgate.
UMM Workday at Methodist Park
Every Monday Morning ● 8am ● Methodist Park
The UMM will spend the morning on various upkeep tasks at Methodist Park. Methodist Park is located behind FUMC Killeen.
POC Bob Kure: BCNUTMRO37@gmail.com