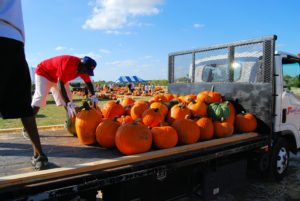 \
All are welcome to join us on October 10th as we unload the truck and
put the pumpkins out in the Patch!
The time is tentatively set for 4pm, but will be updated as we receive confirmation from Pumpkins USA on the arrival time of their truck, so be sure to check back for updates!
Dinner will be provided for our volunteers and there will be something for everyone to help with!
We hope to see you there!