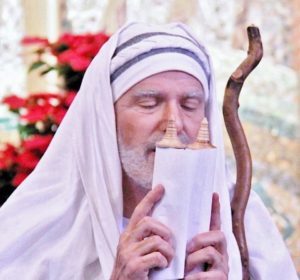 United Methodist Evangelist Mark Winter of One Man Show Ministries will be joining us on July 22nd at all three services to present A Banquet Table in the Desert, a humorous monologue with a message. Mark will portray an Israelite who recounts the wanderings of his people in the desert – and the lessons he learned.
Please invite a friend on this special day!
We will receive a love offering for Mark on the day of the performance. As a self-supporting evangelist, he relies solely on churches and individuals to fund his ministry. Marianne Brown-Trigg of First UMC in Cleburne noted, "Rev. Mark Winter's drama was an incredibly engaging way to begin a conversation in our congregation about where Ten Commandments fit into our lives today. All generations were enlightened and in stitches as we journeyed together with the grumbling Israelite. My youth came to confirmation after the service with new questions and insights that we had never considered together before."
Mark lives in Ft Worth, TX with his wife, Laura. They have three adult children.