FUMC Killeen's Current Employment Opportunities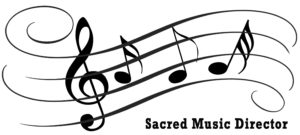 First United Methodist Church of Killeen is seeking an
experienced and enthusiastic director of Sacred Music.
Proficiencies should include selecting appropriate sacred music (Hymns, anthems, introits, benedictions, etc.) for the Traditional Worship Services, the ability to plan in advance yet be flexible, being a team player, a self-starter, and provide excellence in the music ministry.
Experience in leading sacred music is required. This is a part-time position.
Send a one page cover letter and resume to jeff.miller@fumc-killeen.org.

Nursery Assistants
FUMC Killeen is continually hiring part-time Nursery Assistants to help care for all of the beautiful children while their parents attend our fantastic church services, bible studies and evening and weekend events!
Hours will vary according to need, but regularly scheduled nursery needs are as follows:
Sundays: 7:45am – Noon (for church services and Sunday Schools)

Wednesdays: 5:45pm – 8pm (for Wonders on Wednesdays)
Must be professional, a team player, dependable and have reliable transportation. Experience is helpful, but not required. Must be able to pass a complete background check prior to hiring.
Please send a cover letter and your resume to Sarah Stone at

Teachers / Teacher's Aides
The Licensed Christian Child Development Center (CDC) is hiring full and part-time teachers and teacher aides that love working with children. Requirements are:
High School diploma or GED

CPR & First Aid Certification

2 years' experience working in a licensed child care center
Must be professional, a team player, dependable and have reliable transportation.
Please send your cover letter and resume to:

Holly.elbon@fumc-killeen.org

or bring it to the CDC, 3501 E. Elms Road, Killeen and complete an application in person.
Principals only. Recruiters, please don't contact this job poster. Do NOT contact us with unsolicited services or offers.