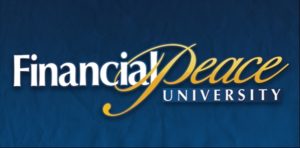 Financial Peace University
Financial Peace University is coming to FUMC Killeen beginning September 5th from 6:30pm – 8:00pm!
Pastor Alan will lead the class on the following dates:
Sept 5th
Sept 12th
Sept 19th
Sept 26th
Oct 3rd
Sunday, October 14th 5:00pm-6:30pm
Oct 17th
Oct 24th
Sunday, October 28th 5:00pm-6:30pm
Childcare will be available for those with children who would like to participate!
To register for the class, please visit:
http://www.fpu.com/1071247
When you click the link above to register, you will also be able to purchase your materials at a cost of $109.