Child Development Center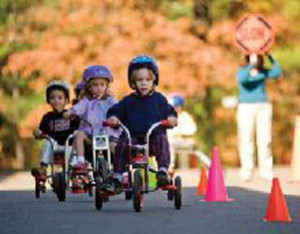 St. Jude Trike-A-Thon
The CDC Trike-A-Thon benefiting St. Jude is tomorrow! If you have a student participating, please remember to bring their bike/scooter AND HELMET to school. Safety first – helmets are required for participation. Please make sure to send your donation packet back to school tomorrow, 17 April, as well.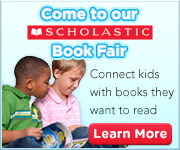 You can still order online through 17 April!
The whole daycare center is excited about our upcoming Book Fair. An amazing selection of books is headed our way! At the Book Fair you will find the latest and finest titles for kids, as well as books of interest to parents. Mark your calendar for our Family Event where the whole family can join in the fun. And, you can contribute books to your child's classroom library. The Book Fair is a great way to get everyone excited about reading. Here's a brief video that highlights the big dreams that can be realized through family reading:

http://www.scholastic.com/bookfairs/family


See you at the Book Fair!
Wendy Vernon, CDC Director
About Us
Purpose & Philosophy
Our program is an extension of First United Methodist Church, Killeen's mission which is to meet the needs of children and parents in the congregation and surrounding communities. Our purpose is to provide quality child care in a wholesome Christian environment. We believe each child is a child of God and should have every opportunity to develop physically, mentally, emotionally, socially and spiritually to the fullest potential.
Curriculum
Semester units with a weekly theme are planned and implemented year round. A weekly lesson plan is written by the teachers and carried out in the center for children 12 months and older.
Learning Centers included in the classroom are:
-Arts -Woodwork
-Science -Sensory Play
-Manipulatives -Music
-Prewriting Skills -Story Time
-Family Living -Finger Plays
-Blocks -Calendar Time
Outdoor play is offered two times a day to develop large motor skills, weather permitting. Spiritual development is met through a weekly bible verse, Chapel on Fridays, and religious songs and prayer at snack and meal times. In the summer all children are encouraged to take part in Vacation Bible School (VBS).
Special activities such as field trips and special guest speakers are also part of the curriculum. These activities are planned to enhance the weekly units. Field trips are planned once a month for children 3 years and older.
Admission & Tuition Fees
Applications for the Child Development Center are accepted at any time. Listed below are the different tuition programs we offer to meet the needs of the church congregation and surrounding community.
Weekly Rates
0-23 Months………………………………………………………………….$120
2-5 Years………………………………………………………………………………………………$100
Three Days a Week
2 years and older………………………………………………………………………………….$75
Two Days a Week
2 years and older………………………………………………………………………………….$65
Half Days 8 am -12, or 12-5pm
2 years and older………………………………………………………………………………….$75
***Other fees include a registration fee and supply fee.
Available only if there is an open space
We do offer discounts for families with multiple children.